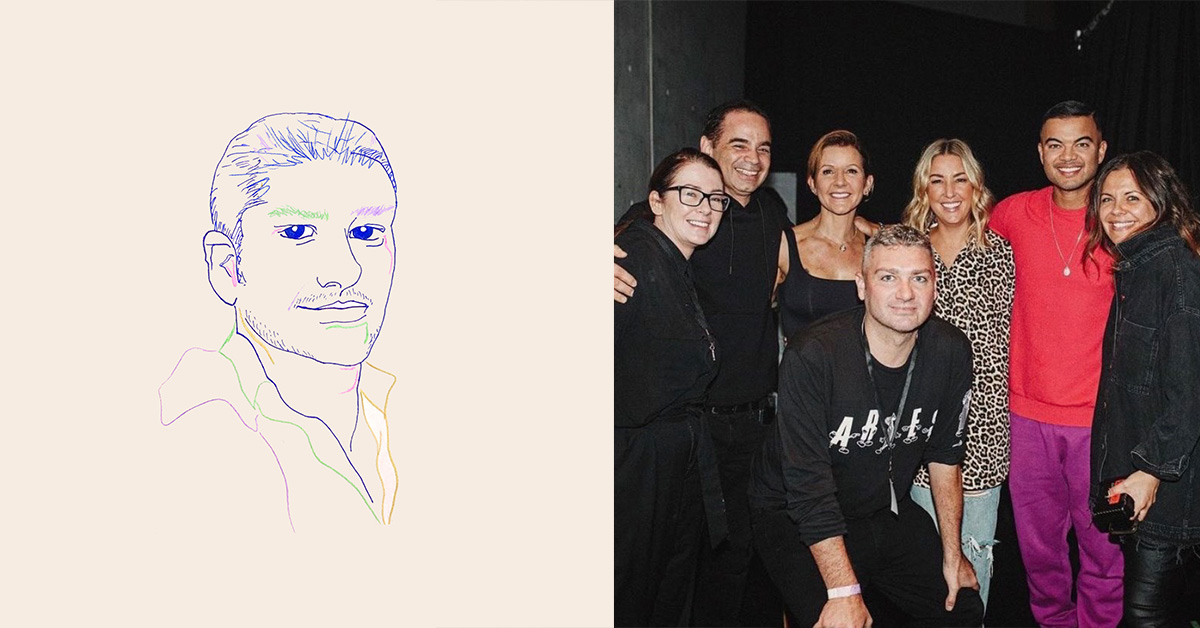 GET TO KNOW: Dale Mckie
Our first Work Wednesday for 2022 is truly a reflection on someone who has worked like a hero over the summer. He's one of the most kind and elegant men I know. He's honourable, sauve, handsome on the inside & out & a very flexible professional. Don't mistake his calm and kindness for someone who doesn't see through BS or read a room. He just chooses to be a new breed in fashion – using all his many years of experience, great style & taste, good humour and grace to be the antithesis of what fashion can be sometimes be. 
I just adore this man and how he represents so does every client & member of our team. This is the amazing
@dalemckie
… one of the top stylists this country has ever generated. Dale is
@guysebastian
's collaborator and stylist on The Voice. He's also dressed his beautiful powerhouse wife
@julessebastian
, stepped in to help
@humannaturelive
when their other half stylist was overseas. 
He's jumped in to help myself and members of our team. He makes EVERYONE feel so so special. It's the experience not just the result with Dale. We love you Dale – enjoy his answers to our Work Wednesday Q&A – Dale's one of the Australian fashion industry's classiest & most talented ! 🤍🙌🏼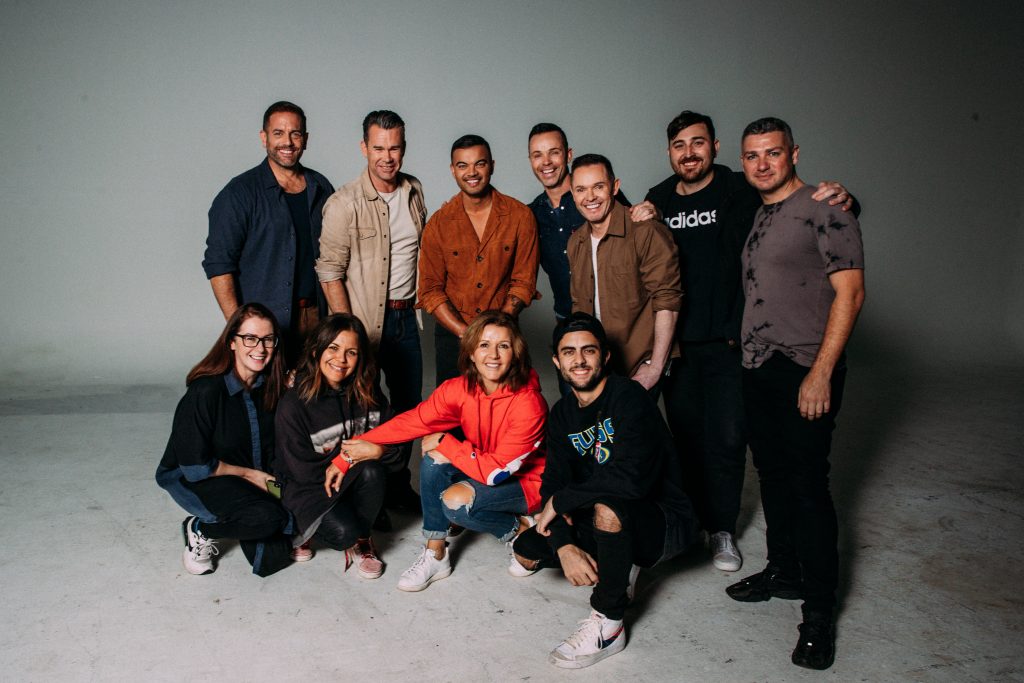 Biggest advice for those looking to break into your industry?
Get experience in roles related to the industry, seek out people who inspire you, reach out and ask for experience and show your interest.
Work hard from day 1. Go above and beyond. And be a good person.
Is there anything that someone told you when you were younger that still sticks with you today?
My art teacher in high school criticised a painting of mine saying purple and green didn't go together. She was furious. 
I knew she was wrong then and still think she is wrong.
In one word sum up styling?
Curation
In one word sum up creativity?
Instinct 
How do you cope with the crazy hours and unusual demands?
The hours can be hectic, Which I don't mind. When there is down time, I do things for myself so I  feel like I, have had some me time.
With unusual demands, Digest the request, process – And if possible fulfil the request, even if you think the request is not valid or needed. Go through the motion and deliver!
But remember you are only human and can only deliver what's possible, But bloody try! 
What's the best photoshoot location you have shot at?
Thredbo for Guy's "Believer" video, sunrise on the snowy mountain with the best crew was epic. Although I nearly lost a few toes to frostbite. 
You are such a genuine person & fashion can be harsh at times – how do you cope with the extremes of the business?
Oh thank you! I guess I've been in high pressure situations since beginning in this industry, And believe me it can get to me! but I try hide the drama and keep it to myself.  It's not in my nature to be a diva for the sake of it. I cope by knowing those intense moments will pass and focus on the end result. As at the end of the day, That's what I'm here for.
What's your end goal in fashion?
Just to keep creating. Perhaps In the future create a product for people to enjoy. 
How has the fashion and styling industry evolved?
It has evolved a lot with the rise of social media and influencers. Everyone is a stylist! Peoples CV's are their Instagram, putting clothes on themselves and bragging rights about the amount of followers they have.  And the focus is more on them than their clients. Many of these people have taken the jobs from working stylists.  But at the end day the proof is in the quality of your work and your work ethic.  Which will always surpass the fluff.
Instagram and social media however has been amazing for putting the spotlight on emerging designers, trends and discovering brands and finding individuals whose style is inspiring.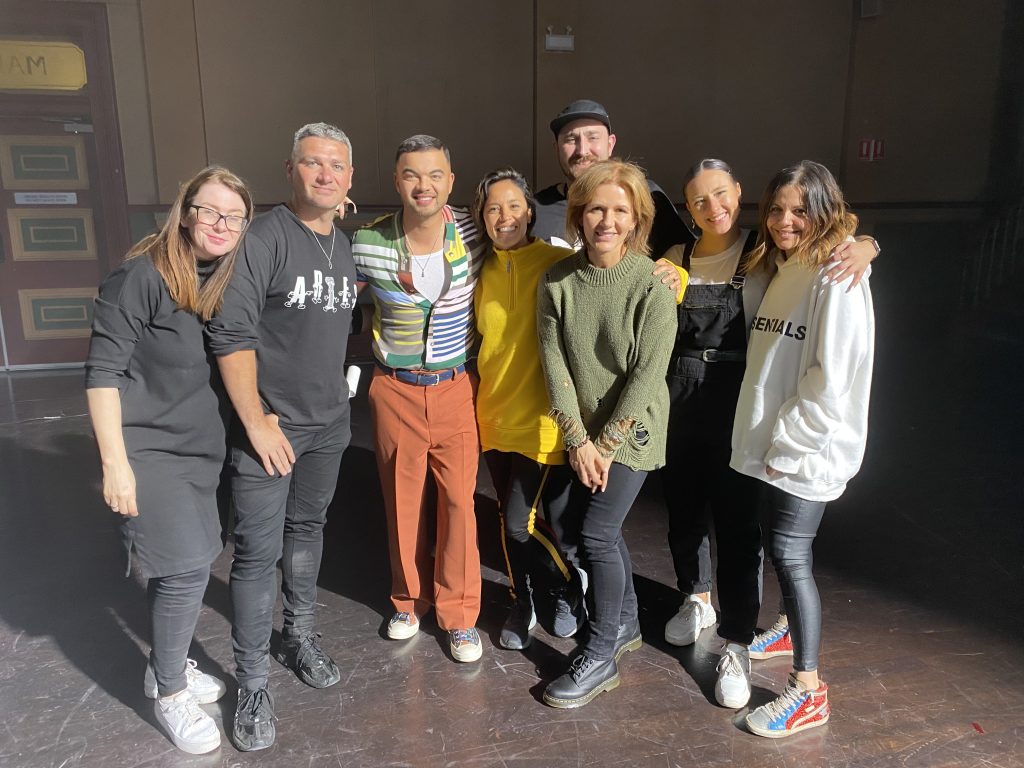 You love to find new talent – is Aussie fashion still motivating and innovative?
Yes its evolving. There is a new generation of young designers coming through, who have a real focus on being more grass roots creative. Also a rise in young Indigenous designers which is great to see.
These designers are more resourceful, up-cycling fabrics and garments, using natural dying techniques. A more sustainable approach. Being creative with a conscious.
Name some of your favourite Australian and international designers?
Aussie: Dion Lee, Christopher Esber
International : Haider Ackermann, Kim Jones. 
Right now you're working on The Voice for Guy – how do you cope with the volume of work and do you thrive on being creative ?
Plan! It's a lot of looks to prepare for. 
I'm always jotting down and saving ideas, reference images, So when it comes to planning looks, I already have some on the burn I want to revisit.
It's good to be prepared from the beginning, work to timelines . But allowing room for some last minute changes and additions based on briefs that come through with short notice. Also I love the organic nature of working with Guy. We can workshop a look at the very last minute sometimes. And that look becomes an ultimate fave.
I do love being creative, Sometimes the juices flow, sometimes they don't. I've learnt to stop and sit back if they aren't. And not to stress if i hit a wall creatively, . Get away from the computer screen and get out and about and explore, visit stores, vintage shops, young designers and friends. And come back to it when I'm ready, and nail it!
Best show you've been to?
New Kids On The Block in Perth. Think it was about 1992, I would have been around 14. I slept out for tickets and got front row!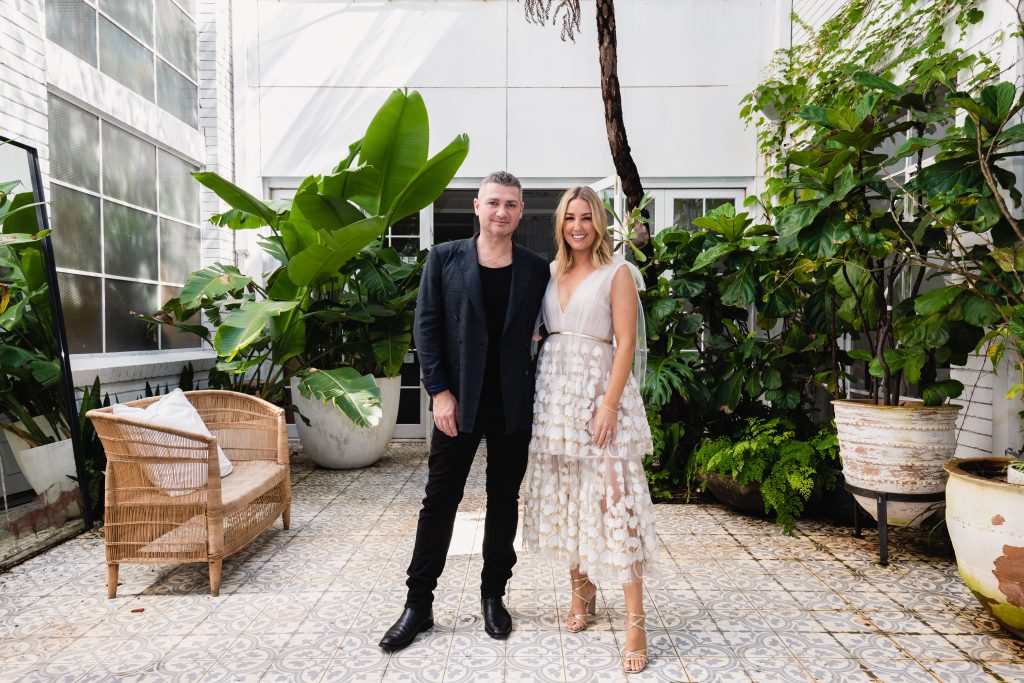 Tags: work wednesday
Trackback from your site.