GET TO KNOW: MITCHELL WOODCOCK
This Work Wednesday is about pure talent and such a valued consultant and team member. Ladies & gentlemen here's the one & only Mitchell Woodcock. He is truly remarkable… A creative producer, interpreter of art, a genius and someone I have grown to trust, admire, cherishing windows when we can align his craft with our top talent. Mitch is someone that shifts easily to being on stage himself to producing some of the best TV and live moments ever! He has become our very own @guysebastian's right hand man and creative partner. He's kind, funny, filled with ideas and also very adept of understanding the needs of many stakeholders. He's also brilliant at fighting for the talents needs and makes them feel safe to experiment and collaborate.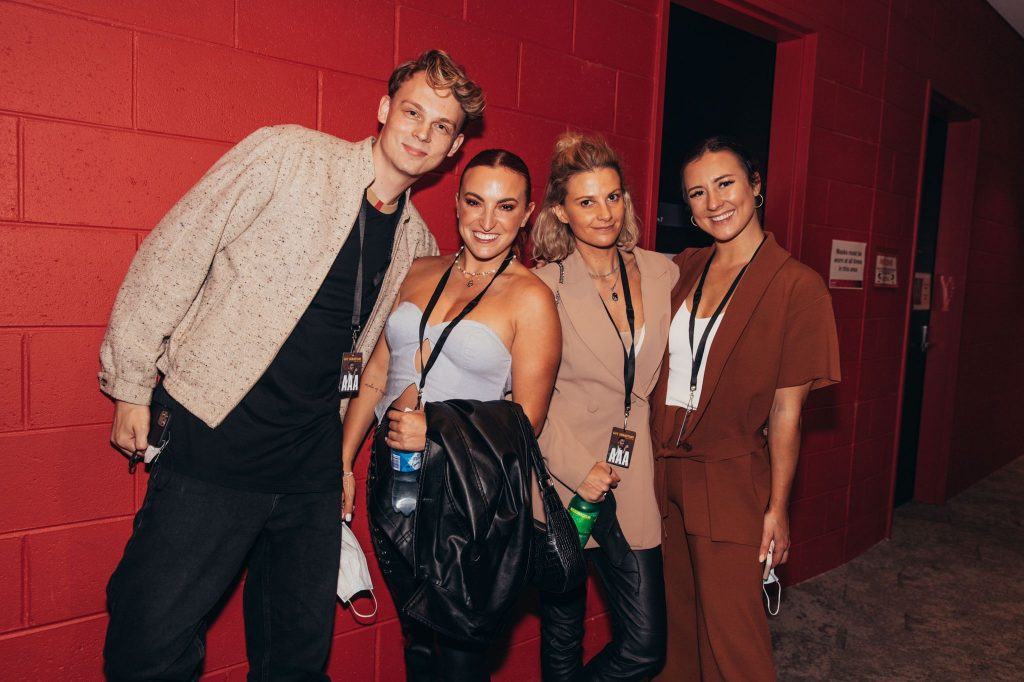 Mitch has the best team of people work also join his incredible forcefield of productions (@tashdogsquillionaire, @tashmarconi, @alexmiedzinski21) they are simply the best of the best! On the harder part of the business, Mitch has to deal with me killing some dreams thanks to the magic part of our business "budget". I just adore this man and am so proud to have been able to make some of the biggest moments ones I will always remember but also for the fans… He's pure sunshine and all the good things and now a firm friend who I will forever cheer on. Mitch, thanks for taking the time to answer these Work Wednesday questions and for everyone the best representation of his work is Guy's incredible T. R. U. T. H. tour.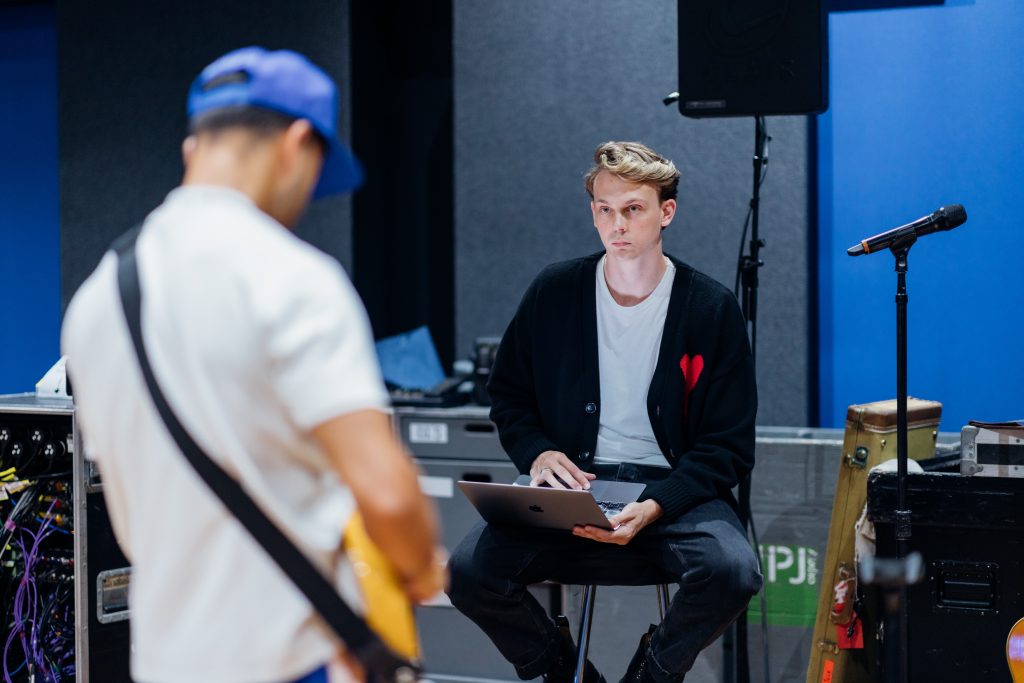 QUICK QUIZ
Tell us what you do!
Design and choreograph entertainment for live events, television and music tours.
Now sum it up in word.
Create
Biggest advice for those looking to break into your industry? 
Find your niche within the industry and create a point of difference.  
Is there anything that someone told you when you were younger that still sticks with you today? 
Don't just enhance the skills that come naturally, work twice as hard on those that don't.
In a few sentences sum up the role of Creative Director? 
The role of a creative director is to conceive a concept and follow it through to completion. This entails everything from set design, lighting, screen content, branding, staging and styling. 
How do you cope with the crazy hours and unusual demands?
 I have a wonderful support network who go above and beyond to help me, especially when turn around times are short.
What's the best location you have worked at? 
New York, movement director on a campaign for Karl Lagerfeld X Model Co.
You are such a genuine person & this industry can be harsh at times – how do you cope with the extremes of the business?
I believe there is always a solution to every problem. Although it may be difficult to see at the time, I always try to step back and assess the situation to come up with a plan before letting my emotions take over. 
How has live music evolved in television & live on stages ?
I would say there is definitely more emphasis on creative concepts to enhance music performances. With artist shows being so easily accessible online, comparisons are now global and not just in the local market. A floor lighting package may have been acceptable 10 years ago, but audiences definitely have higher expectations now.  
How do you cope with vision and budgets ? 
This is definitely the hardest aspect to manage but knowing a budget upfront plays a pivotal part in steering the creative design.
What's your WHY around working behind the scenes when you still also thrive as a performer ?
 I love the challenge of managing all aspects of creative design and it serves a different fulfillment when I see all the elements finally come together. I still have a huge passion for performing and I feel it compliments my creative skills.
Where do you see yourself in the next 5 years ? Do you plan your future or go with the flow ?
 I have milestone goals that I like to aim towards but also like to go with the flow. I've started to work internationally and hope this continues to grow over the next 5 years.
How do you balance feedback and answering to the creative themselves and other stakeholders ? 
I always welcome feedback as I know if there is a questionable thought amongst the team, then there is most likely an audience member that may feel the same way. Design is a process that must be developed in phases. 
Right now you're working on T.R.U.T.H. Tour for Guy – how do you cope with the volume of work and do you thrive on being creative ? 
To ensure I stay organised and on top of the workload I implement production strategies and workflow that best allow me to manage the creative development. Bringing together the tour is a huge undertaking because there are so many components and teams to manage. There's something amazing about seeing a creative decision I made six months ago, at the start of the creative process, finally come to life.
Most memorable experience working with Guy? 
Working with Guy for the very first time on The Voice for his performance of Choir would definitely have to be a highlight. 
Tags: work wednesday
Trackback from your site.