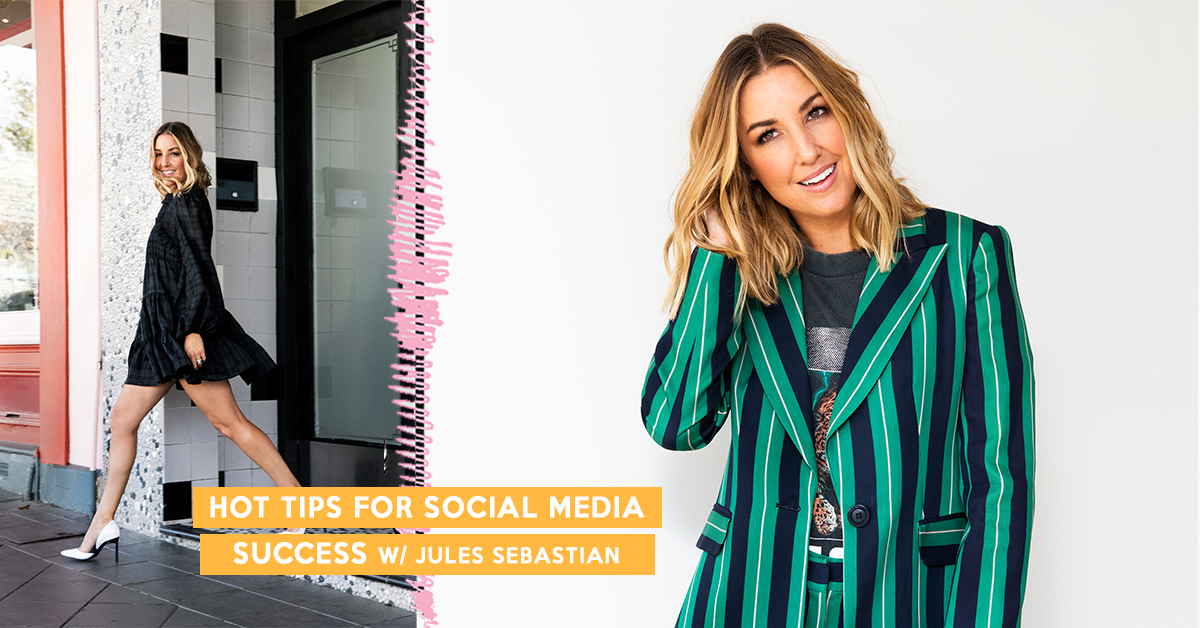 INDUSTRY: The importance of social media and having a P.L.A.N
Knowing how to work social media is a major player when it comes to #killingit within the entertainment industry – you would be hard pressed to find someone who doesn't see the value in posting across the key social channels in order to stay connected and engaged with their audience.
Here at Team Private Idaho we work with socials guru Lisa Johnston @ Social Avenues across the multi facet platforms of our favourite girl Jules Sebastian. Whether she's 'gramming, recording heartfelt conversations with her You Tube chat show Tea With Jules now in its 6th year of production, smashing fun Tik Tok moments or going live on IGTV, Jules is the queen of connecting with her super engaged community via her social channels… check out some ideas below you can apply to your own platforms.
1. Stay in touch with your community. Be genuine. Connect.
There's no better way to stay connected with your audience/fan-base/people than via social media! The ability to communicate directly with those people who have followed and supported you since day-dot was near-impossible for the industry prior to the rise of comments and DMs. Now you can thank someone for their support, or simply answer a question about where the dress you wore is from with a few taps on your phone. It doesn't take long to connect! We know for a fact that every time a busy mum not only cooks Jules' recipe, but takes the time to post and tag her, she is truly mind blown…her eyes light up and she is genuinely stoked and grateful for her audience.
Channels such as Instagram and Facebook also allow you to present a more personal side of your life to those in your online community. Take some inspiration from Jules' Instagram page, where she often gets vulnerable and shares her thoughts on motherhood and how it's not all smiles and pretty pictures 100% of the time. Social media simply allows people to get to know the real you, and now more than ever, people are craving things that are real and true.
2. Share a diverse range of content to engage different groups within your online community
If you take a scroll through Jules' Instagram profile, yyou can almost see a roadmap of posts that showcase her different interests and passions. It's important to recognise that 100% of your followers aren't going to engage with 100% of your posts all of the time – you've got to think it through and be diverse (but still be you!)
Through the use of different content pillars, you can ensure that you are producing content to cover all of the different areas that people may love and follow you for. A top-level view of Jules' content pillars might look like this:
Family and Motherhood
Fashion / Beauty
Cooking / Recipes
Events / Industry Work
Tea With Jules
Lifestyle
By identifying these key areas, Jules and the team can plan her posting schedule around key calendar events, whilst also ensuring that there is a nice balance in the type of content she is offering her followers.
Having an initial plan in place also allows for greater flexibility down the track – life will get busy and you may end up posting more of one content type than others, but knowing what your content pillars are allows you to swiftly re-route this in order to keep all people in your online community engaged.
Check out some examples of Jules' content pillars below!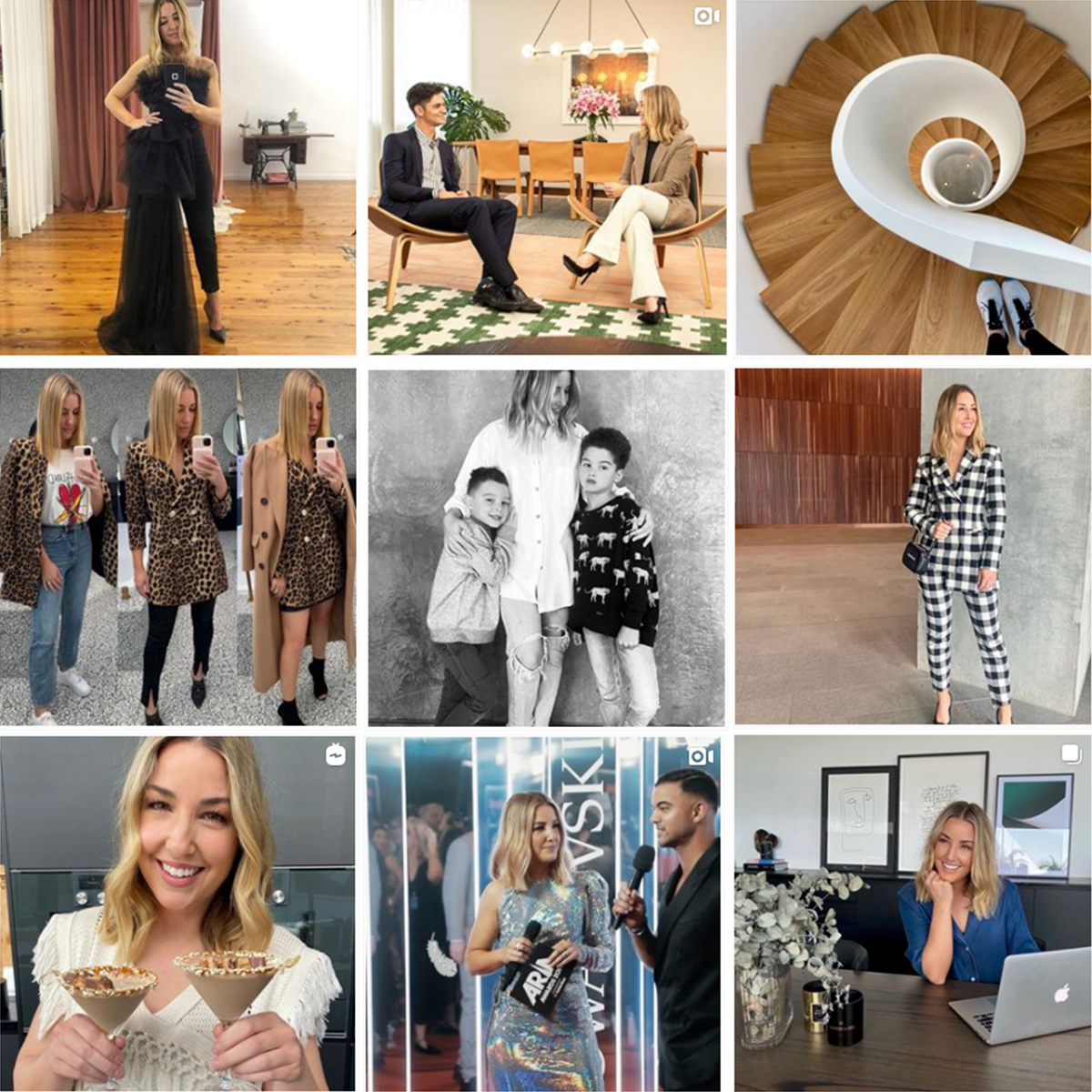 3. Post OFTEN!
Social media platforms move FAST, and your fans are constantly hungry for more content from you. One of the biggest barriers to success is an inconsistency in posting, making it harder to gain new followers, while also driving older ones away.
After having planned out your key content pillars, you can start to slot these into a calendar in order to better build and maintain your organic presence with steady, sustained activity. A pre-planned calendar means never having to miss a big event, even when you own life is hectic!
Got content that you know is going out on a certain day? Check out how Jules pre-schedules her social content to align with new podcast episodes here:
fNEW episode alert! Eleanor Pendleton, Founder and CEO of @GrittyPrettyEd joins me for a conversation about battling self doubt and finding true worth. full episode here https://t.co/1IM2vEbnoQ pic.twitter.com/bJWRxHqXcg

— Jules Sebastian (@julessebastian) June 23, 2019
4. More time to focus on the bigger things
With the day-to-day of your social media plan covered, you have more time to look to bigger things, whether that be things that are too complex and time-consuming to do ad hoc, or brand partnerships (to help pay the bills!!).
This is where social media gets exciting. If you put the time in to create something good, you'll be seriously upping your social media game which means broadening your reach. Bigger, better content means more engagement, traffic, shares and follows… and that means you have the incredible gift of sharing a message you truly believe in to more people.
5. The ability to track your results
Without a well thought out plan, monitoring and measuring your activity and engagement can tend to fall by the wayside, and without this, you don't know what's working! You may very well be pouring time and money into ineffective content, or the wrong platforms entirely.
Within your social media strategy, make sure you leave time aside to analyse your posts' performance, and then use these insights to help guide your future content plan. The strategy is also where you'll set your goals for your personal brand, which you'll use to see how your overall strategy is shaping up.
So dig deep, take the time to create a content plan you are proud of, and remember that while the plan is vital, life is crazy and things don't always go to plan. Always be looking for inspiration everywhere you go so you can also catch cool content on the fly – content that is timely and true to you. I think if you remember this you are well on your way to creating a quality page of your own where others can draw their own inspo from. Have FUN and be YOU.
I think you can tell that we are proud of our Queen of Community Jules Sebastian. For great reason; she empowers positivity and welcomes a broad cross section of women, men & kids into her world with LOVE, KINDNESS & RELATABLE lifestyle moments … check in on what she is up to here:
Trackback from your site.