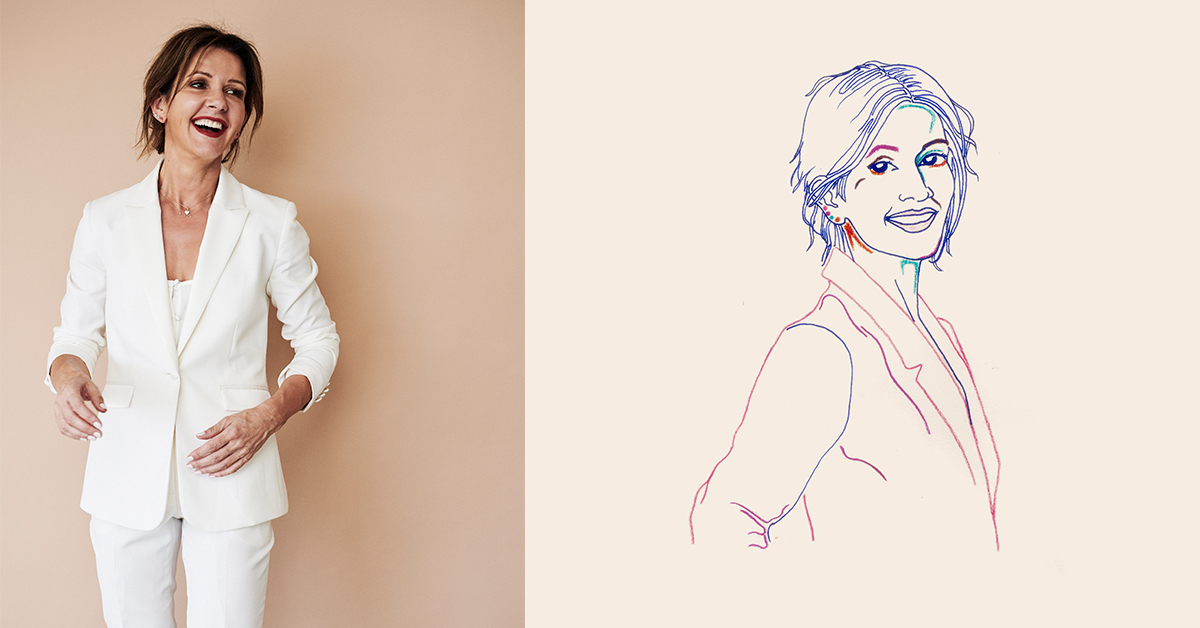 GET TO KNOW: Jennifer Fontaine
"You can always tell who the strong women are. They're ones building other women up instead of tearing them down." Anonymous.
This is a very special Work Wednesday today team PI are taking over the blog to bring you our one and only, Jennifer Fontaine.
Jen Fontaine. She's one in a million. She is a visionary, she is a force. She brings together an army of women, and in a tough-as-guts-but-charming industry, gives her all (and beyond) every day to make a difference. Jen is the Founding Managing Director of Private Idaho Management, which she founded in 2007. With a career spanning years and years of dedicated hard work in the Aussie Music Industry from Sony Music Australia to Warners, Jen has helped shape the careers of artists from Jeff Buckley to Michael Buble, to kd lang and Billy Joel…to racing back to a closed aeroplane, insisting they let her back on to locate Molly Meldrum's hat which had been left behind. She has the best stories. She has done it all. She took a dream to create a safe haven for artists, writers and creatives to truly shine and be the most purest versions of themselves, and went on to found Private Idaho Management.
Jen Fontaine. We watch her in action day-in and day-out. Forging new pathways for her clients (and friends), working tirelessly in the unseen, behind the scenes in the wild crazy hours, the early mornings and the midnight emails. We see her laying it all on the line, with the utmost, heartfelt care for her people and the Australian Music Industry. And we all know that now, more than ever, we work in an industry that desperately needs women and men who care. Like, TRULY care.
It's a unique thing really, to work relentlessly to make other people's dreams come true and to fight for the sake of music and the arts. We love watching her dedication to the unending value of music and entertainment in the world, knowing in the depths of her being that art is important, and that art makes the world better. She has a beautiful conviction that music brings hope to the hopeless and calm in the chaos. She truly believes, as the whole team does, that one simple song can change the trajectory of a human beings life forever.
Everyone needs a Jen Fontaine in their corner, fighting the good fight for them, and not taking no for an answer knowing in the depths of her heart, its truth.
I hope you have a cup of tea in your hand right now (as Jen would want you to) and have a little read about our Jen Fontaine… you'll love her.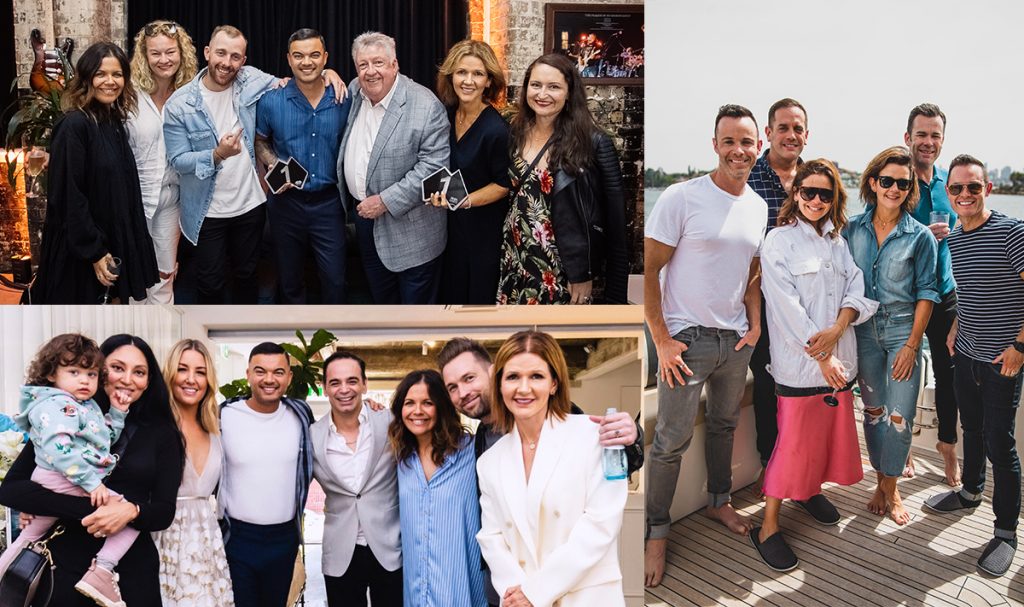 QUICK QUIZ
What is your biggest advice for those looking to break into the industry?
Be sincere about your reason to do this. This business can attract fair weathered flakes when art is actually about realness. It's about your heart and soul. Our industry needs to nurture integrity and place importance on being genuine. It's a tough business so we need to back each other, embrace diversity, embrace each others success and allow art, especially music, to be valued again as content and as a business at large. That's everyone in this industry; songwriters, musicians, creatives, managers, production, publicists, event teams, roadies, each & every one of us needs support. I will be passionate about music's place in the world with every day I am alive.
One Word Answer: Sincerity 

Why inspires you, and why? 
Our clients; each of them are firstly incredible people and then it's their gifts. I am inspired every day by their creativity, kindness, honesty, depth of how they exist as artists, vocalists, songwriters, performers, authors and creative business operators. I am inspired by many colleagues, peers and other artists and their teams. You can't live wholly in a gilded cage. So I take inspiration in music, art, history, cultures and life at large. So ultimately, that's family, friends and people that are a part of my life and circle. I am very inquisitive by nature; so I can be online, walking, talking, in nature or in a hectic moment in a show, in work flow, sweating at the gym and ideas will come any time of day or night. My team inspire me also, I have the best team of managers and consultants who bring their all their skills with kindness and open hearts. I love them all.
One Word Answer: People.

Is there anything that someone told you when you were younger that still sticks with you today?
Don't sweat the small stuff but to me the devils in the detail so that conflicts with me …. Mum has always said to not take for granted what each day delivers and she's right. It's key to live in the present which isn't an easy thing with work as it's always about the set up for something big ahead. 
One Word Answer: Empathy

In one word sum up touring? 
One Word Answer: Everything

In one word sum up management? 
One Word Answer: Rewarding

How do you cope with the crazy hours and unusual demands?
I think we become so accustomed to these hours but it's important for managers to secure time away from the intense cycle. For me, I am very aware, and firstly try, to ensure my team have enough time to cope and rest. I am a work in progress (and may remain that my whole career) and I suppose people know they can trust in my availability. It's why they support my fitness and family needs when I say I need time with them or to work out. The demands are equally what keep me going … it's never dull that's for sure. You have to keep humour close by and measure the time to retreat or keep going. This business needs people with a spirit and soul. I would like to think that mine is there and occasionally I would say, just go to bed and deal with things tomorrow. The "to do" is never complete. There's a solution to most things. I like to build plans and executing them means sometimes we have to be flexible to secure the best result. 
One Word Answer: (go to) Bed

What's the best backstage area you have had to set up?
I have been to some spectacular backstages but the best set up that I have ever had to personally set up was with the amazing Mandy Perry. We booked Blondie for a private event in Sydney and decided to fulfil their dressing room rider ourselves … even down to me bringing my high tech juicer from home …  to say it was a hit was an understatement … don't say anything but the only thing left was a chicken carcass ! To this day, Mandy & I enjoy this flashback … oh the gig was insane BTW!
One Word Answer: Blondie 

Who has been one of your favourite artist's to work with over the years? 
All my clients present & past are insanely gifted
One gone way too soon: Jeff Buckley
One Word Answer: Smokey Robinson (he wrote me a hand written letter, thanking me for giving him a great memory in his life  … I mean … the greatest songwriter of all time … I asked him to dance with the Human Nature guys for their performance on Dancing With The Stars … he answered; "I don't dance baby I sing" … I smiled … he did move in the performance :))

How do you handle pressure? 
I think you get better with experience. It's not easy and I am not always perfect but I try to problem solve on the spot. You have to identify the problem and remove all things around it, emotion and drama then a solution will come. 
One Word Answer: Focus

If you had to play one album on repeat for the rest of your life, what would it be? 
Two please:
One for daylight: Jeff Buckley "Grace"
One for night: Prince "Purple Rain Soundtrack"

Best show you've been to? 
Australian: Guy Sebastian 'Ridin With You'
Vegas: Human Nature 'The Motown Show'
Stadium: Muse, Chili Peppers, The Darkness Big Day Out, Michael Buble, Rage Against The Machine, Michael Jackson

What do you love most about your job? 
Music & People with its endless satisfaction. I never take for granted the trust artists place in managers to connect the dots and help them be creative and fulfil their artistic ambitions in all the career directions we target as a goal. It's a gift.
One Word Answer: Trust
Trackback from your site.