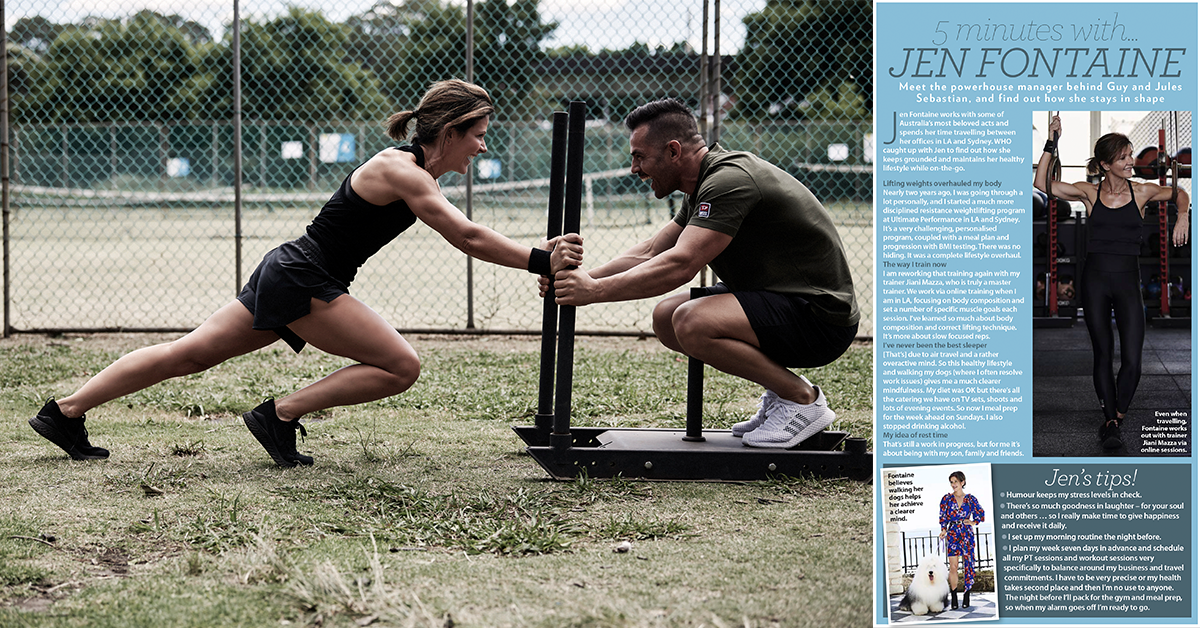 5 Minutes with Jen Fontaine (WHO Magazine)
I am simply a working Aussie Mum trying to live a full, happy & interesting life. Thank you Who Magazine & the wonderful Stacey Hicks who empowers women & is a force. I am so humbled to feature in WHO's WELLNESS pages (thank you Sally Nolan). There's a lot behind these pictures and words – which are all true but so you understand the perspective and honest place for these. 
This is a chosen lifestyle that has many ups and down. Firstly, it took me over 15 months to get to the place of these photos. Many days (and even as recently as yesterday), I have wanted to give up. I know it's not possible to look like these photos forever, I didn't start this to be photogenic all the time. I started this as proof to myself that you're never too old to change yourself. I did this to prove to myself, my son and my clients that I can do something challenging both mentally and physically, beyond work. In return, I found myself again. Yep, that young woman with swag. But now that's in the form of mental attitude. It pains me to admit but I crossed over to the number that starts with an 'F' that's followed by a vowel … unfortunately not with an 'o' but with an 'i'. I will never say it and it gives my friends and family amusement that I won't. One of the trainers here in LA said it best "it's just a number" & so is your weight.
I have struggled a lot on this path; firstly if you ever want to feel incredibly exposed – trying having a body BMI with your trainer grabbing folds of your body … you sweat, the walls echo, you try to suck it in and you can't there's no escaping & just to bring that horror home they take photos of you not on your iPhone! This nightmare is repeated a lot & I am not sure if I will ever have the courage to post these images. Then there's the program – there are no words, but you just have to "relinquish control and trust the process" once you do that you're over the hump. The mirror is only your friend to learn form. My relationship with food is the best it's been in 20 years. I have never eaten so much and healthily. Unfortunately, I am pretty shit in the kitchen but my point is – with the right healthy food you feel fantastic. But I have cheated and I use natural greek yoghurt as my ice cream (hard to stop – I can't buy large tubs). I will eat what I want if there's a special occasion and I don't deprive myself, but it's rare as I like to set new challenges. I am on a "lockdown" program now and it's hard !!! But it's true that your success is found in your daily routine… (@thefemalehustlers).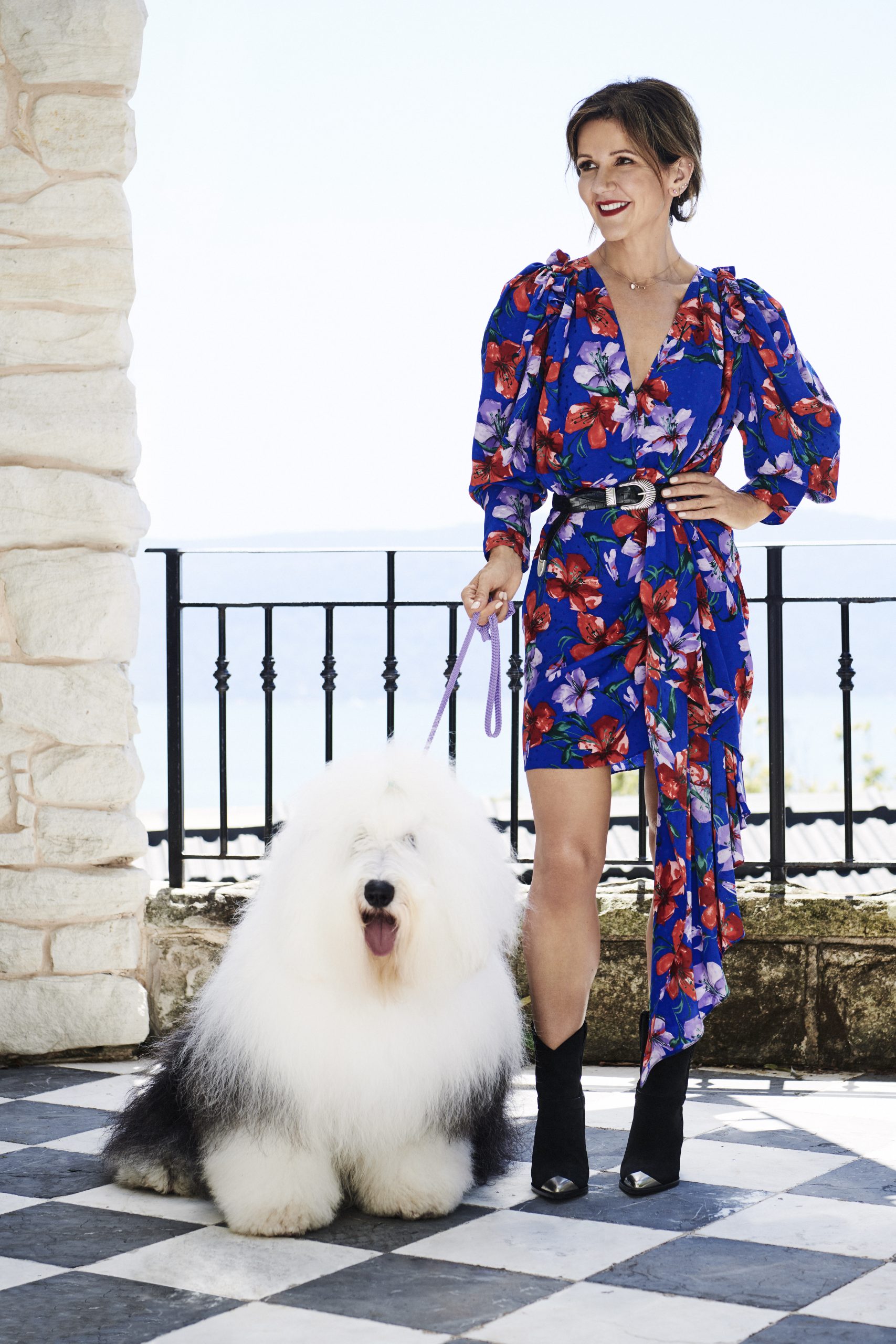 On the day of these photos, first thing in the morning, I wanted to cancel the shoot, I nearly vomited. But three of my best friends came to the shoot for moral support and one was in charge of quality control Kristen Doyle (@killanoodle) (don't worry she was brutally honest ha!), my beautiful friend & photographer Carlotta Moye gave me courage & direction, my personal trainer Jiani Mazza came to guide me & force bread & carbs in to shred (!) and the key Private Idaho Management team and an amazingly talented glam team (@carol_mackie @dalemckie @gavinanesburybeauty) who I consider friends. How's that shiny spray mixed with some real sweat! In the end it was another life experience that pushed a boundary.
This muscle look or my way isn't for everyone… that's totally cool – the real message is do what makes you happy and involve movement and be balanced. This isn't about perfection it's about being the best version of yourself… perfection is a goal that inhibits growth. Perfect is best left as a description; a 'perfect' day, workout, form or experience.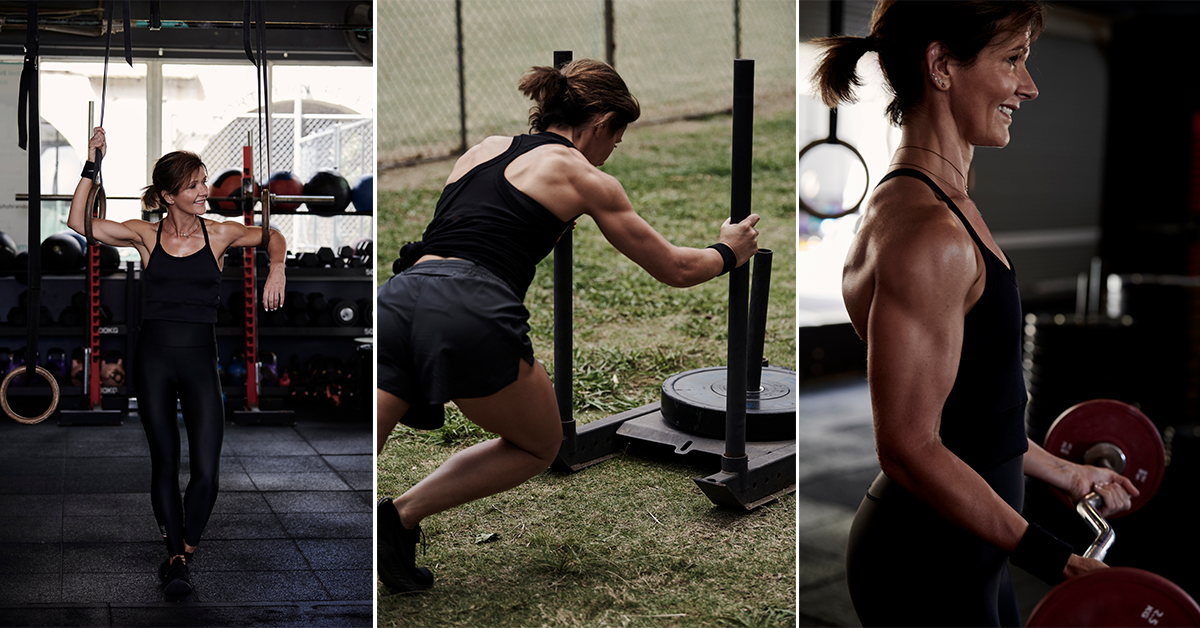 There are people I look to for inspiration – firstly how can you go past Guy Sebastian on the cover of Men's Health Australia (who's issue sold out and was one of the very first of the celebrity make over covers) and Jules Sebastian both examples of great fitness and attitude and all the Human Nature boys are in constant state of fitness but I must shout out to Andrew Tierney & Heather Tierney who I have admired for years living in fitness. So many great athletic friends also but the ones that I follow to keep me inspired are Sonia Kruger, Michelle Bridges, Lauren Simpson, Melissa Alcantara, Rockell Williamson-Rudder, Jennifer Lopez, Daniella Means, Renee Bargh, Kelsey Wells, Jenna Louise & Pip Edwards (and yes Sarah Connor aka from Terminator movies is my picture on the fridge!).
Massive thanks to & look no further if you want to change your life than my PT Jiani (@jiani_pt) for online, body composition, at home or in gym training in Sydney. Also Julien Greaux who has always encouraged me & an incredible PT here in LA. Big ups also to Cameron (@ccreedy91) for catching me on my solo training days & to the team Ultimate Performance Los Angeles & Australia 💪 Your success is found in your daily routine !
Now I am trying to incorporate meditation into my routine, this in itself is a huge challenge for me. The other most recent challenge in this lifestyle has been modifying training and eating patterns during Covid-19 lockdown. For myself and my son, we have been in Los Angeles (where we live) trying to forge a healthy routine with very strict "Stay Home" rules. My son, Maxwell, is an athlete in high school, playing American football and also on the representative track & field team. I moved a few days before official closures to purchase some key equipment and we turned our garage into a gym. In the first weeks of lockdown, I went crazy eating unhealthy foods and not sticking to a workout routine. So I called my PT Jiani and he built a new program. We communicate via Whats App and I am now five weeks into an exceptionally challenging program. And so my fitness lifestyle continues. This lifestyle is a major factor in grounding my attitude and focus to run Private Idaho and be the best for my clients.
Being around good positive people is the best way to live life; moving & laughing! "The body does not create the mind; the mind creates the body" ~ Deepak Chopra 🙏🏼💚
You can stay up to date with Jen via her Instagram (@jenniferfontaine).