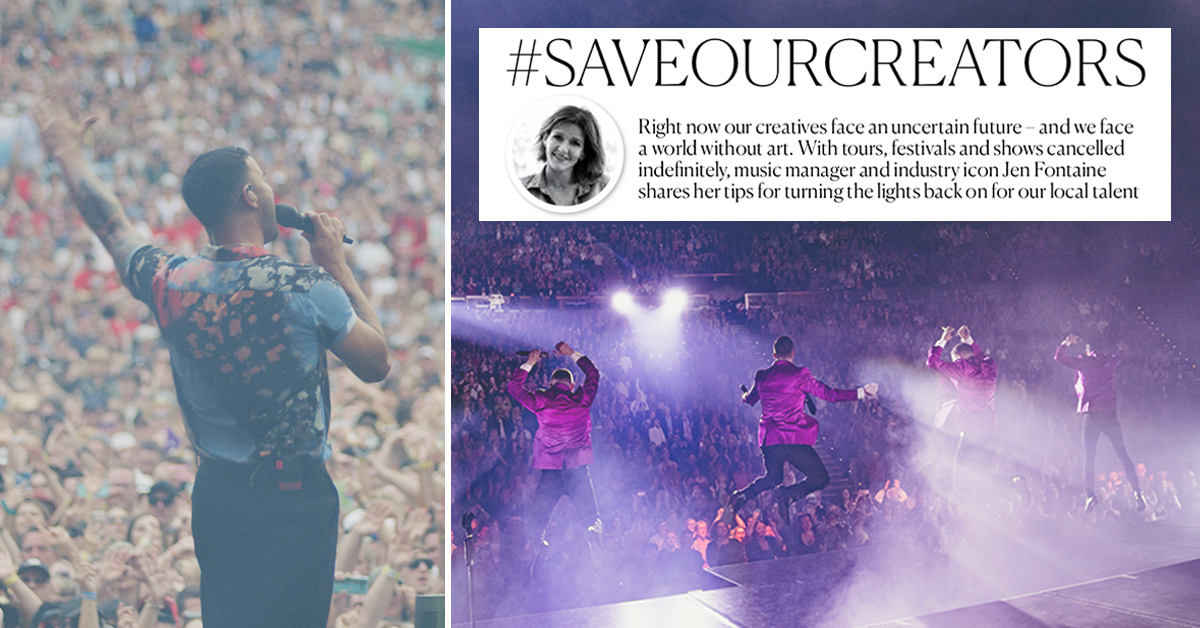 MUSIC NEEDS YOU: A Letter from Jen
I originally wrote this essay 22 days into LA lockdown on the day one of music's greats, Bill Withers, passed away. I was delayed in writing this piece due to a family member having to re-enter treatment back in Sydney and listening to Bill's music re-wired me, and gave me inspiration to write again. This is the power of music. And so to complete this a final time, I took the time to listen once more…
Sometimes in our lives we all have pain
We all have sorrow
But if we are wise
We know that there's always tomorrow

Lean on me, when you're not strong
And I'll be your friend
I'll help you carry on
For it won't be long
'Til I'm gonna need
Somebody to lean on

Please swallow your pride
If I have things you need to borrow
For no one can fill those of your needs
That you won't let show
I have always loved music. According to my Mum, I literally boogied on the floor as a baby. I took piano lessons although I adored classical music better than I played it. My teenage years were full of the latest music; my house parties were renowned, and a lot of that had to do with my music collection. I vividly remember one weekend my brother threatening me he would break all my Prince records if I played them one more time. Nightclubbing was more an excuse to lose 1-2 jean sizes in a night thanks to 8 hours of solid dancing. Yeah, we danced, we applied make up once, and we never took selfies! I sold that beautiful vintage walnut upright, packed my life up and moved to London with my best friend. Music was our best friend – there was a song for every adventure. Fast track to my incredible record company start… and then my professional music career took off.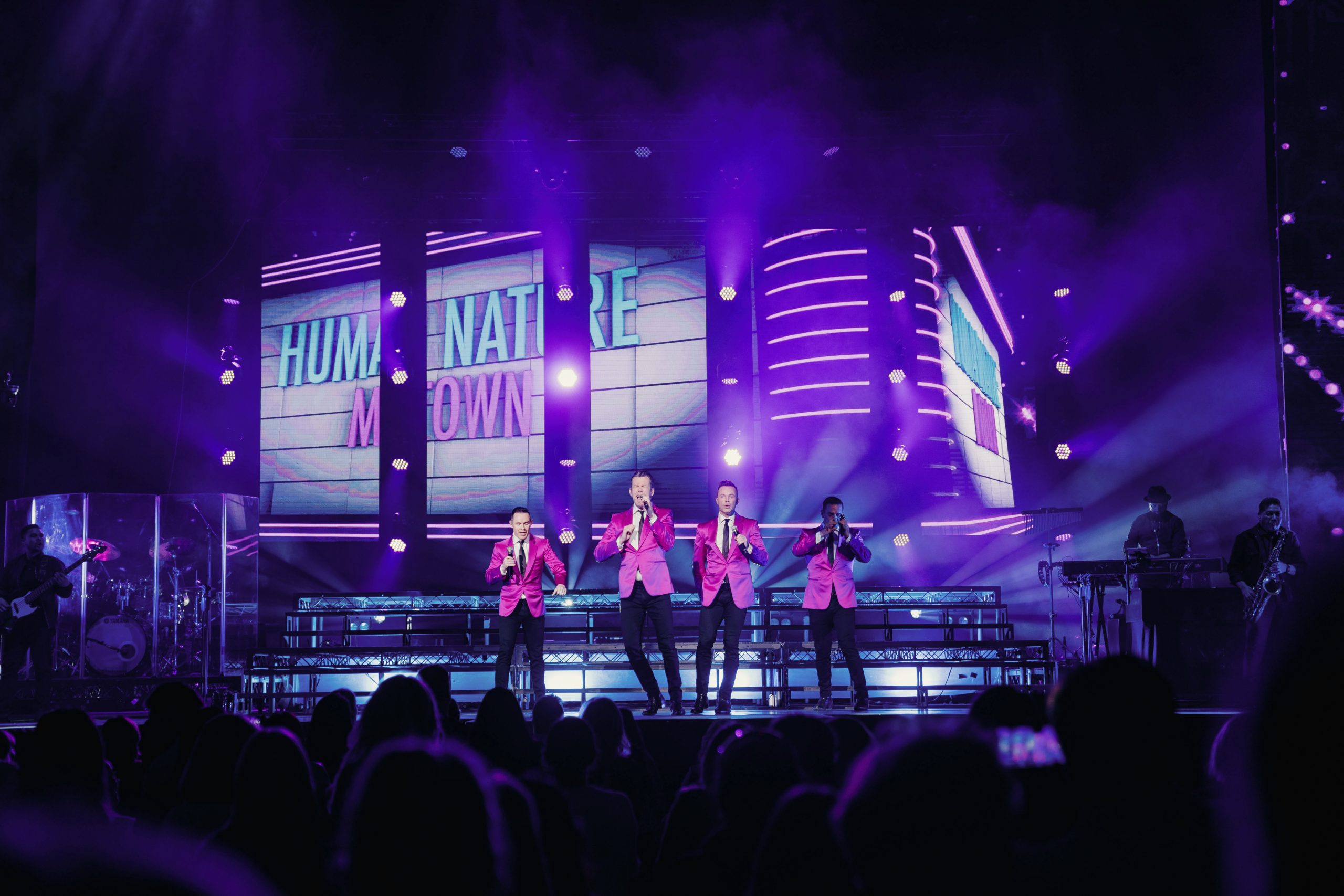 My whole adult life has been immersed in the music industry, and if you're sincere about this business, you will come to know there's a lot more to it than glamorous bright lights and a photo with a famous person. There's a real community soul to our industry.
The music industry is a giant wheel that is able to turn because it has many cogs. No cog is better or greater than the other. Sure, there's the talented singers & songwriters, crowd pulling DJs, and exceptional musicians and artists, but it doesn't stop there: no great performer will ever not want to be without their crew, front of house engineers, musicians, monitor engineers, stage techs, video techs, production crews, creative teams, publicists, lighting designers, visual experts, their management, roadies, record companies, publishers, agents, photographers, riggers, drivers …. These people are the heart and soul of the business. They make the wheel turn.
When I was 21 working in promotion, I had to quickly understand how a live show worked so I made friends with the tech crew, and they taught me so much. These same people are my friends today. Just like my friends who are genius producers have helped me understand how music is made, recorded, promoted and shared, I was also mentored by the best tour promoters in the world, the best CEOs, and the best television Executive Producers. I am surrounded by incredible friends who are editors of magazines, entertainment writers, TV reporters, radio programmers and digital service providers. All of these jobs are full of pressure; being constantly requested to help an enormous volume of artists, while being measured by rating systems that are relentless. They are all amazing humans, and the joys we have shared and experienced are truly unique and special. With these joys, however, have come hard times as well. This industry is a 24/7 roller coaster ride, and with these extreme highs and lows comes high rates of depression, alcoholism, suicide, anxiety and extreme burn out. As a manager now, I can attest that the stress to find pathways for my clients in 2020 and beyond is enormous. I need to motivate artists, my team and all my colleagues … I believe strategy, hope and practical positivity is the power chord to our recovery.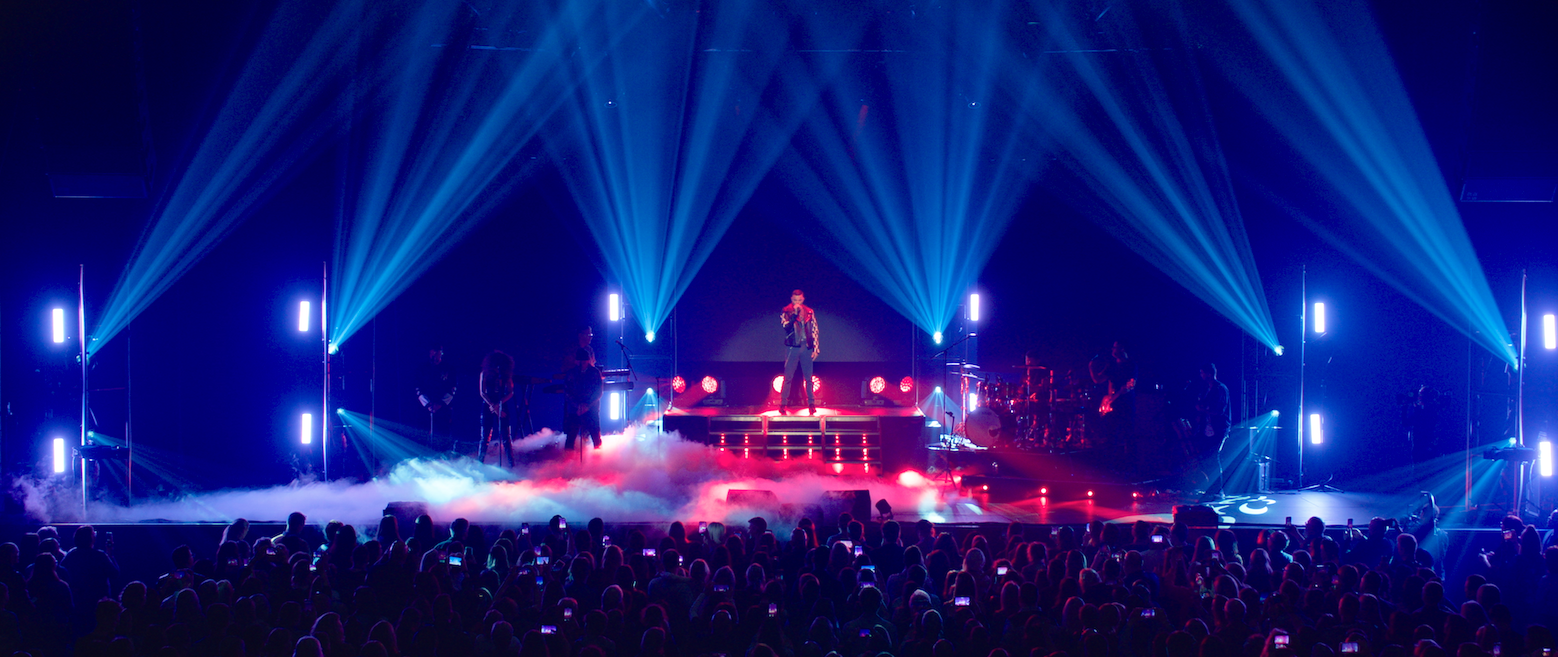 The greatest myth around is that touring is all about making bank. It's just not true. Every artist reinvests a lot of money to keep their business going and fire up their next tour. A show costs the moment you call a contract. There's the venue hire fees, tour publicists, digital marketing, advertising, point of sale, rehearsals, flights, transfers, touring and personal wages. Then there's the cost of merchandise, food and more. Artists and their teams reinvest money to make these moments possible. Add to this; to have a success show / tour it takes easily 6 – 12 months of set up, marketing & promotion for the tour to be a successful financial model. Why? Well, it's the business model for how an artist gets to share their music live, and it's one of the greatest moments possible: for a couple of hours an artist can perform their body of work and create a space for the audience to forget their worries and live in a moment they will never forget.
Due to the COVID-19 crisis, the music industry is in a world of pain. There are very few artists who make enough money to survive on royalties from their music being played on radio and tracks being streamed. Some amazing artists do brilliantly, and we salute those who appeal to major brands, synch their songs, and are cast on TV shows. But for many artists, their whole livelihood relies on selling volumes of tickets to shows and merchandise sales. The pressures have been there for many years though, the music industry has had to weather many storms but with this global economic storm, travel & inbound restrictions as well as a weak Australian dollar, it will be a huge challenge for touring agents to book international artists for festivals and then provide support slots for Aussie artists in festival mode. Plus with the important health and government restrictions around public gatherings & second wave COVID-19 outbreaks, the live industry in Australia and worldwide has been decimated. The whole heart & spine of our industry has been ripped apart.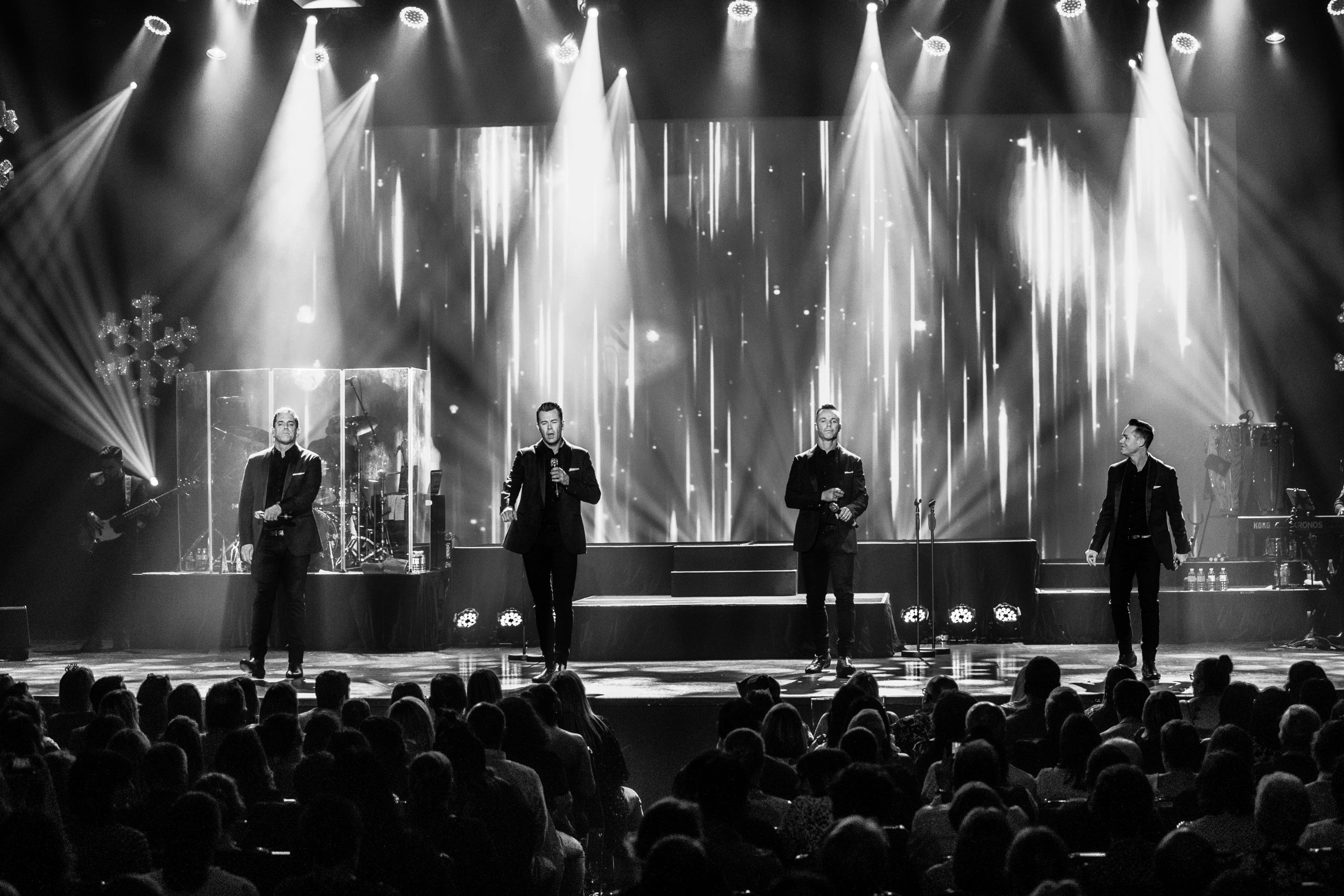 We are in a depression across many industries, but over the years the music scene is always one of the first to support the people: from the farmers to the floods to the fires. They show up for humanity in good and in difficult times because music truly unites and brings hope. Last weeks announcement of $250 million stimulus to the Entertainment / Arts industry is a great start for our industry. Industry bodies ARIA and APRA taskforce to management of this distribution will be key. I have expressed that we really do need to see this hit the ground up and with hope that Job Seeker supplements can be extended.. The Australian performing arts industry is in desperate need of support. Here's how we need your help to turn the lights back on for our local talent:
AUSTRALIAN MUSIC SUPPORT
Choose Aussie music. It's world class! Add to your playlists, download, listen on the radio, buy Aussie show tickets. This will be a long recovery, as it's most likely all events public or with ticketed will not be held for the remainder of 2020. That's a huge loss of income not just for the artists and their teams, but also the people employed at the venue, food & beverage, and of course the teams behind the scenes. It's a LONG road to being able to congregate to 500 people let alone 2500 to 10,000 & more. The music business needs those numbers to be in business!
KEEP YOUR TICKET OR SAVE FOR ONE FOR A RESCHEDULE SHOW & MAKE AUSSIE MUSIC A PRIORITY
If you've bought a ticket or see a tour that may be on the horizon for next year, try to budget to support the artist or festival. This will give you hope for fun things on the horizon and provide this business with the support to restructure its return from this pain. Keep streaming or downloading Aussie music, keep requesting their music at radio stations, and follow them on Instagram, Facebook and YouTube. Please pay for their virtual performances. Help everyone; our Aussie great pop music includes country, jazz, classical – there are no limitations to the depth of talent in our country, and they need you.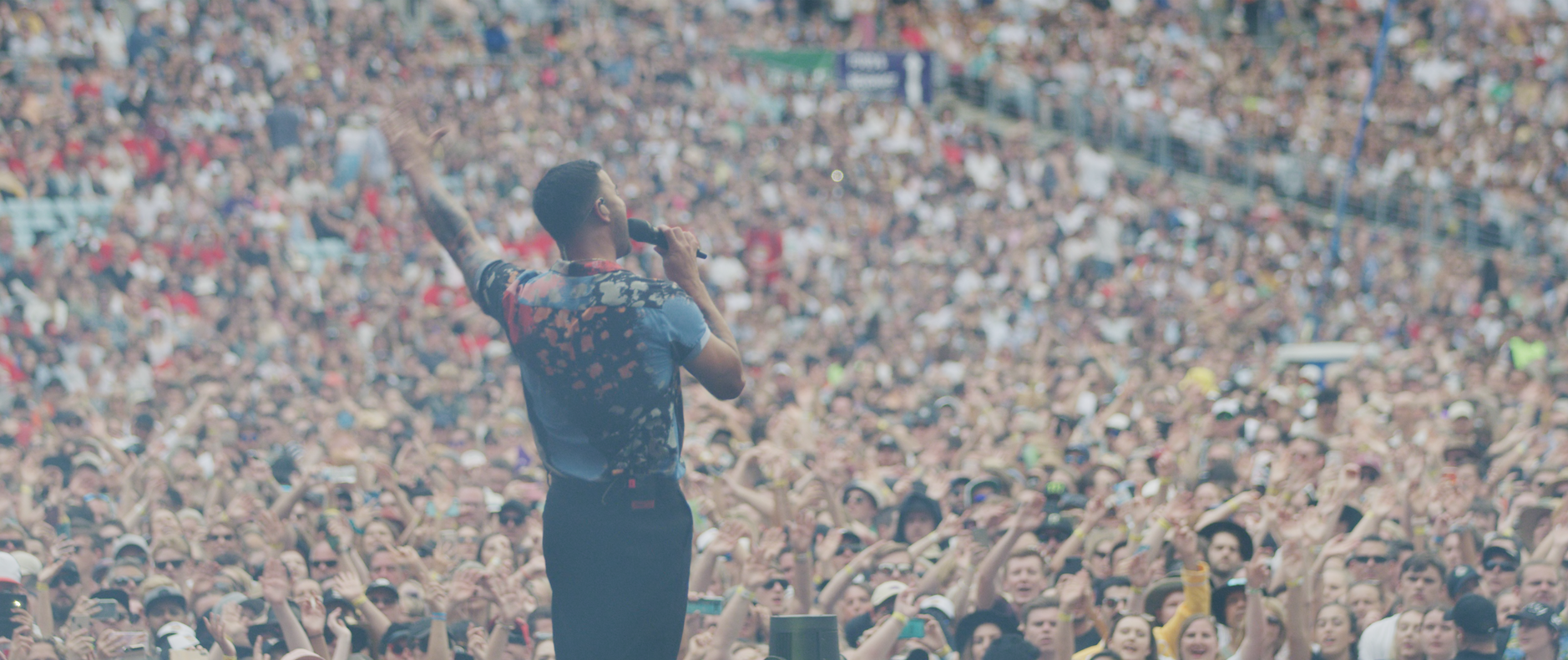 DONATE TO SUPPORT ACT
With many thousands of music industry professionals now left to wonder when their next paycheck will come, many are leaning on support groups and informal peer networks to sustain them through a crisis that threatens their livelihoods and — in many cases — their mental wellbeing… there are many broken community members. Support Act is Australia's only charity supporting artists, crew and music workers who are struggling emotionally, or suddenly in financial hardship. The Support Act Wellbeing Helpline is available 24/7 #1800 959 500.
More information: supportact.org.au / 1300 731 303
LASTLY BUT NOT LEAST
There's one thing for certain, this will pass and music will be there for all of us in large concert mode or festival again. Our Aussie industry is truly remarkable. So next time you're at a show please clap loudly for the talent, but when you walk past the sound desk, an usher, a roadie, a truck driver, or anyone with a AAA pass (that means Access All Areas) please put your hands together and clap them also …. thank them for giving you time away from your troubles. They are truly the heart & soul of our incredible community. They give their all for the magic. Just like the medical helpers now – the unsung heroes – everyone in my industry are my heroes. Although they are a proud stoic bunch, in entertainment, we all put on our show face on and keep going but we have to swallow our pride now and say we need "somebody to lean on".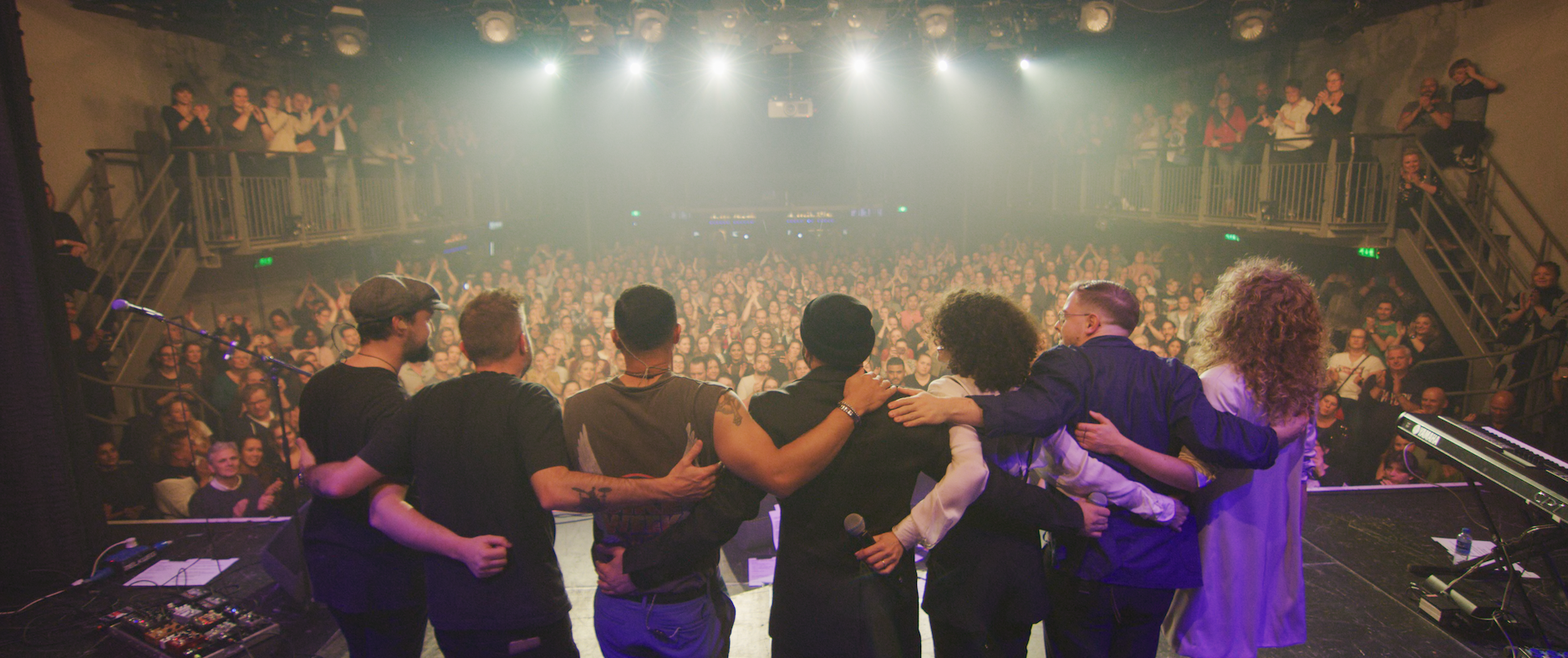 Australia has produced some of the greatest music in the world. Aussie music is everything; when the lights go down and the sound goes up … it's the best natural buzz out there. The choice is endless; Farnham, Jimmy, Jon Stevens, Guy Sebastian, Rufus Du Sol, Tones & I, Human Nature, The Veronicas, Tina, Amy Shark, Jess Mauboy, Hayden James, Ruel, The McClymonts, Troy Cassar Daley, The Teskey Brothers, Matt Corby, Delta and the many other brilliantly talented artists – please support Aussie Made.
Thanks to our greatest rock export AC/DC – we need you to back the Australian Music Industry & help these creative people reboot.
"So get off your ass and come down here
Cause rock 'n' roll ain't no riddle man
To me it makes good, good sense
Good sense, let's go"
Stay up to date Jen and her thoughts via her Instagram @jenniferfontaine, as well as the Private Idaho channels (Instagram / Facebook)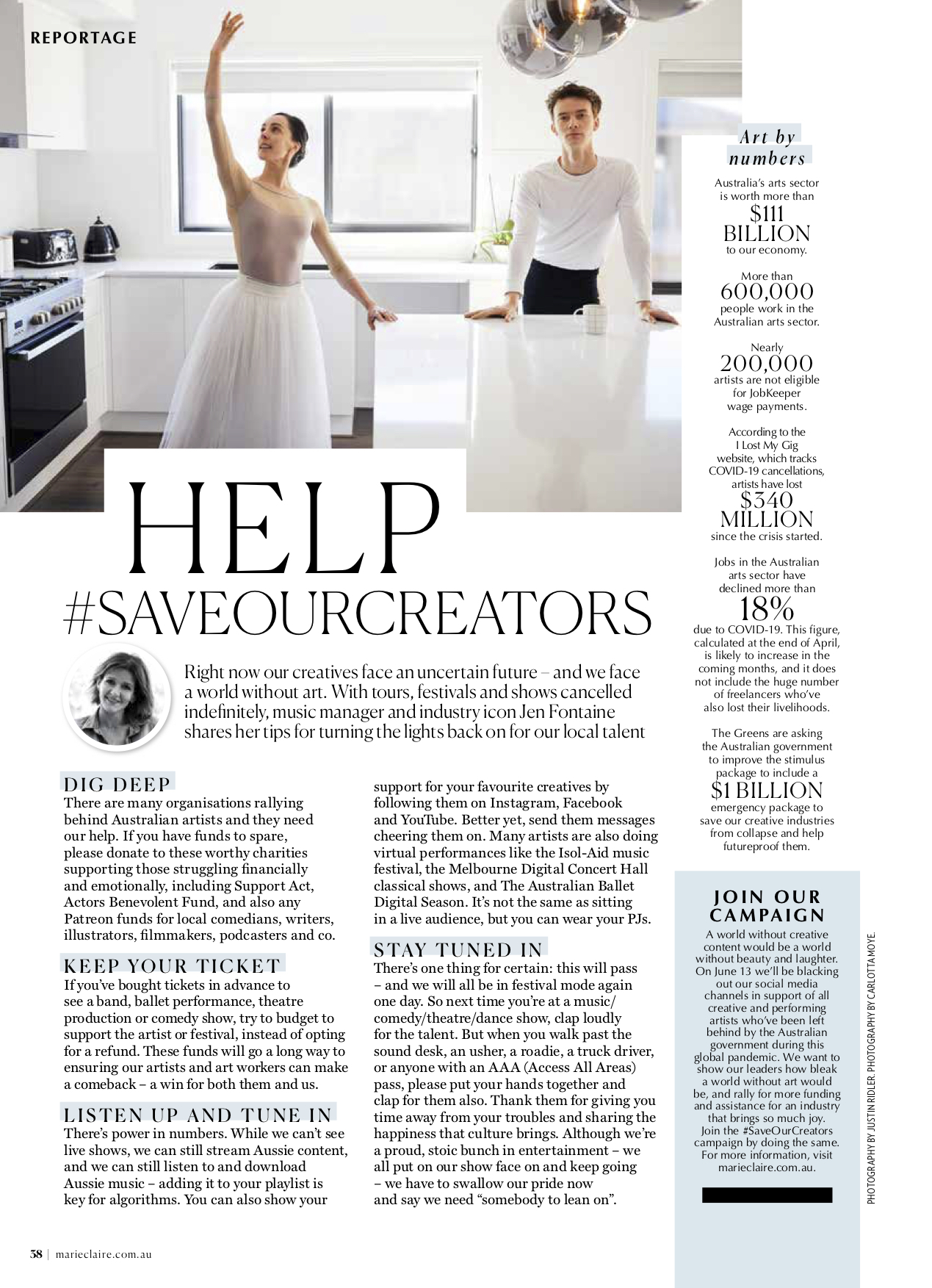 Trackback from your site.